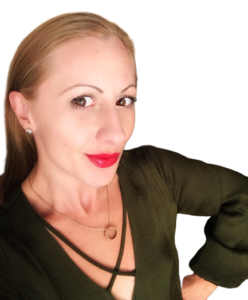 My name is Zlatina George and I am a Virtual Assistant. On this page, you will learn more about me, how I got here and why I do what I do. I will try to keep it short, so… let's start.
At 18 years old as freshly graduated from High School, I became a Cabin Attendant to follow my dream to travel. I promised myself that when I have a family, I will quit my job and find something else I love to do. 10 years later I got married and had my son, Ivan. This is when the next chapter of my life started.
I was on a crossroad. What now? I still wanted to be able to travel and to spend more time with my family. I have always been tech-savvy, friends and family often called me with requests to help them find something online, edit their Microsoft Word documents, book something and more so it came very naturally for me to become an Online Researcher (I didn't even know it was a thing!). After 2-3 successful projects, one of my clients asked me if I was interested to be her Virtual Assistant. She was an ex-pat, living in a small village in my country, where most of the people didn't speak English so she needed help. I started doing tasks for her and little by little I transitioned to her Personal Assistant. The second client, who trusted me, was a woman who needed help to run her business. Australian native, living in the US. Quite fast, I learned new tools and programs. I found this new world, I wanted and still want to know more and more. You can see some of the services I provide here but keep in mind that I love a good challenge and I am a fast learner. I am always open to hearing you out and we can discuss how I can help you!
For the past 3 years, I have worked with more than 26 clients from 12 countries, all over the world. You can see some of the testimonials they have left for me here.