Virtual Assistance Support
for online business Owners
Welcome to my digital realm, where I empower online businesses to thrive and indulge in their passions.
Say goodbye to wasted time on website maintenance, endless Google searches, podcast editing, social media and blog posting. I'm here to assist – your solution is here! Let's work together to turn your dreams into accomplishments. Ready to get started? Your solution for stress-free marketing is here.
Partner with me and let's make your digital mark.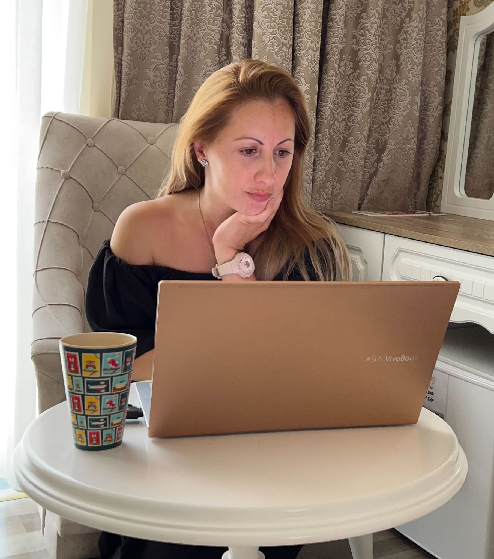 My goal is to help your business dreams become a reality, without the stress. We can be your secret weapon for tackling that overwhelming to-do list, conquering online research quests to taming unruly inboxes with email management.
Let's conquer the online world together, one task, one strategy, and one insight at a time. Get ready to thrive, because your success is our business!
Business Support
Running a successful online business requires juggling numerous tasks and responsibilities. Our Business Support service is designed to alleviate the overwhelm and help you regain control. From detailed online research that uncovers valuable insights to efficient email management that ensures no message goes unanswered, we provide the essential assistance you need.
Experience the relief of having a dedicated partner for your business support needs. Discover how our expertise can enhance your operations and elevate your business to new heights.
Marketing Assistance
Our Marketing Services are tailored to amplify your brand, engage your audience, and drive growth. From optimizing your website for search engines to managing captivating social media campaigns, we offer comprehensive strategies to propel your business forward.
Our podcast management services cover all aspects of your show's journey. We take care of the nitty-gritty, from registering your podcast to crafting compelling episodes.
Online Research
In today's information-rich world, staying ahead requires the power of knowledge. Our Online Research service is your compass to navigating the vast sea of data, providing you with essential insights that inform and empower your decisions.
Embrace the power of informed decisions. Let our Online Research service be your guide, uncovering the gems of knowledge that shape your path to success.
Zlatina did a fantastic job as a virtual assistant. She is fluent in English and therefore very easy to communicate with. Zlatina is proactive and took a lot of work out of my hands. I highly recommend her to everyone who is looking for a virtual assistant in Bulgaria.
This was the second time I have worked with Zlatina and I would do so again. She is very diligent and the outcome is great. Thanks!
Zlatina is incredibly helpful, very skilled, and does everything quickly and correctly. She's very good at communicating if there are any questions or unexpected issues with our work together. It's been such a relief to have her helping me out. Could not recommend her more highly!